What do we do?
STRL projects:
Arts-Based Research projects
Dr. Kristopher Holland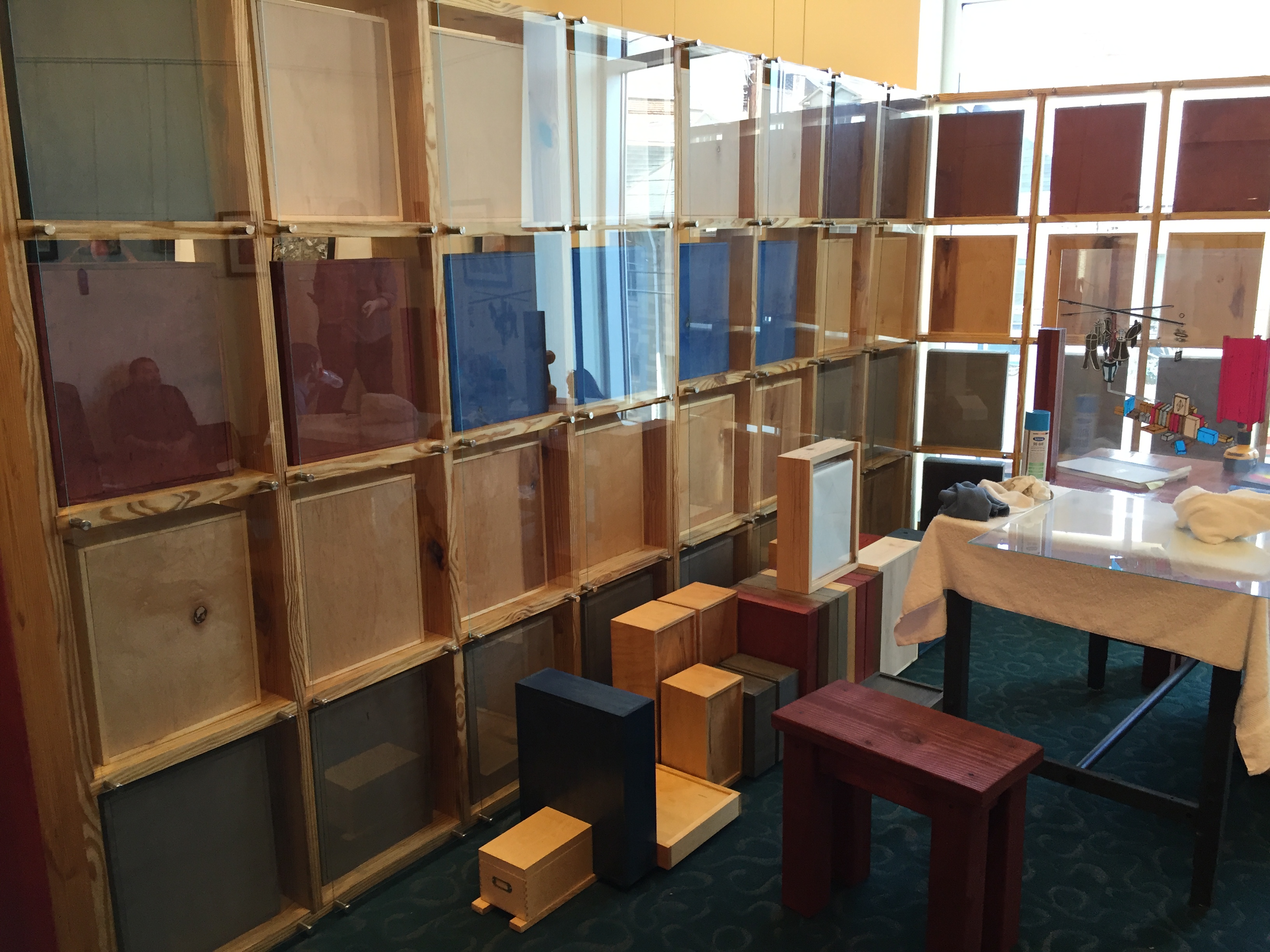 Arts-based research (ABR) is a methodology that considers art inquiry as the primary technique in the design, application, and dissemination of research. As such Arts-based research projects take on various forms and articulations. Another way to think about ABR is 'philosophy without text.' ABR asks questions about how to plan, execute, and communicate research as artistic practices and allies itself with the concept of strange tools in many ways.



BioDesign projects

Dr. Whitney Gaskins and Nandita Baxi Sheth


Our BioDesign projects produce strange tools by using resources from the fields of art, design, engineering, and biology. The projects are developed in a course called Sticky Innovation (cross-listed with engineering and art), in which interdisciplinary teams develop strange tools for a competition called the BioDesign Challenge. These strange tools are created to solve concrete problems addressed by the United Nations Sustainability Goals. Each June the BioDesign Challenge meets in NYC for the international finals. In 2020, our team won the research award for the competition. BioDesign provides solutions for wicked problems that cannot be solved within a single discipline by inventing unexpected new products—strange tools. We achieve this through a combination of qualitative and quantitative mixed methods in design, engineering, and biology. For example, the propolis trap and the 'Lifebrik' are two strange tools that have been developed successfully in this course to address Colony Collapse Disorder in honey bees and soil health, respectively.

--> what is Sticky Innovation?





Neuroaesthetics projects

Dr. Kristopher Holland and Dr. Ilya Vilinsky


Our Neuroaesthetics projects are designed to develop strange tools to understand what is happening to the brain when we make and experience art. This is a collaboration between neuroscience and studio art disciplines. Understanding why the brain 'makes art' and why we react to art in certain ways has hitherto been the domain of the humanities, but increasingly interventions by the 'hard sciences' have proven fruitful. We want to suggest that neuroscience can help us develop strange tools to better understand why humans make and experience art. Specifically, we will look at the act of observational drawing and record the 'flow' states occurring when humans make art and also when they experience it. Our goal is to gather EEG data and ask questions about it that can lead to new ways to teach, understand, and experience drawing. The Strange Tools Research Lab will use qualitative and quantitative mixed methods in designing studio art and neuroscience experiments to define new research questions and inform future tool development to gather new types of data. These Neuroaesthetics projects are led by Strange Tools Research Lab team members.





Veteran Communities projects

Dr. Kristopher Holland


Our Veteran Communities projects are run by grad students, some of whom are also veterans themselves. These projects are designed to develop new tools for use in VA-related issues, including new tools for "Narrative Medicine", new tools for encountering veteran cemeteries with the "Dayton VA Graveyard" project, and new tools to better understand veteran relationships via "Social Network Analysis of Veteran Records". A first completed project on VA hospital encounters has identified a need for better ways to translate the patient experience. The next project will use art-based methods to develop strange tools for narrative medicine that can be used to increase empathy in VA hospital encounters. Another project seeks to enable narrative engagement with Dayton Area VA cemeteries by developing strange tools based in augmented reality (AR) technologies. The goal is to give current veterans new ways to experience gravesite encounters. A further ongoing project uses advanced data visualization and quantitative social network analysis on VA cemetery records to identify connections that can be experienced by visitors and explored further by researchers.





Sensorium projects

Dr. Anthony Chemero


These projects investigate sensory substitution, sensory enhancement (neuroprosthetics), and sensory addition with augmented reality (AR), virtual reality (VR), and technological devices (strange tools). One example of this kind of research combining VR and visual arts is Eyal Ofek's "Virtual Reality Without Vision: A Haptic and Auditory White Cane to Navigate Complex Virtual Worlds." These projects study art making and experience design with the intention of creating new tools to gather data on sensory experiences with a variety of sensory abilities. By working with artists with disabilities such as Yoshi Nakamura, we want to explore the realms of sensory substitution, enhancement, and addition in a variety of ways.




Speculative Design projects
Dr. Kristopher Holland & Nandita Sheth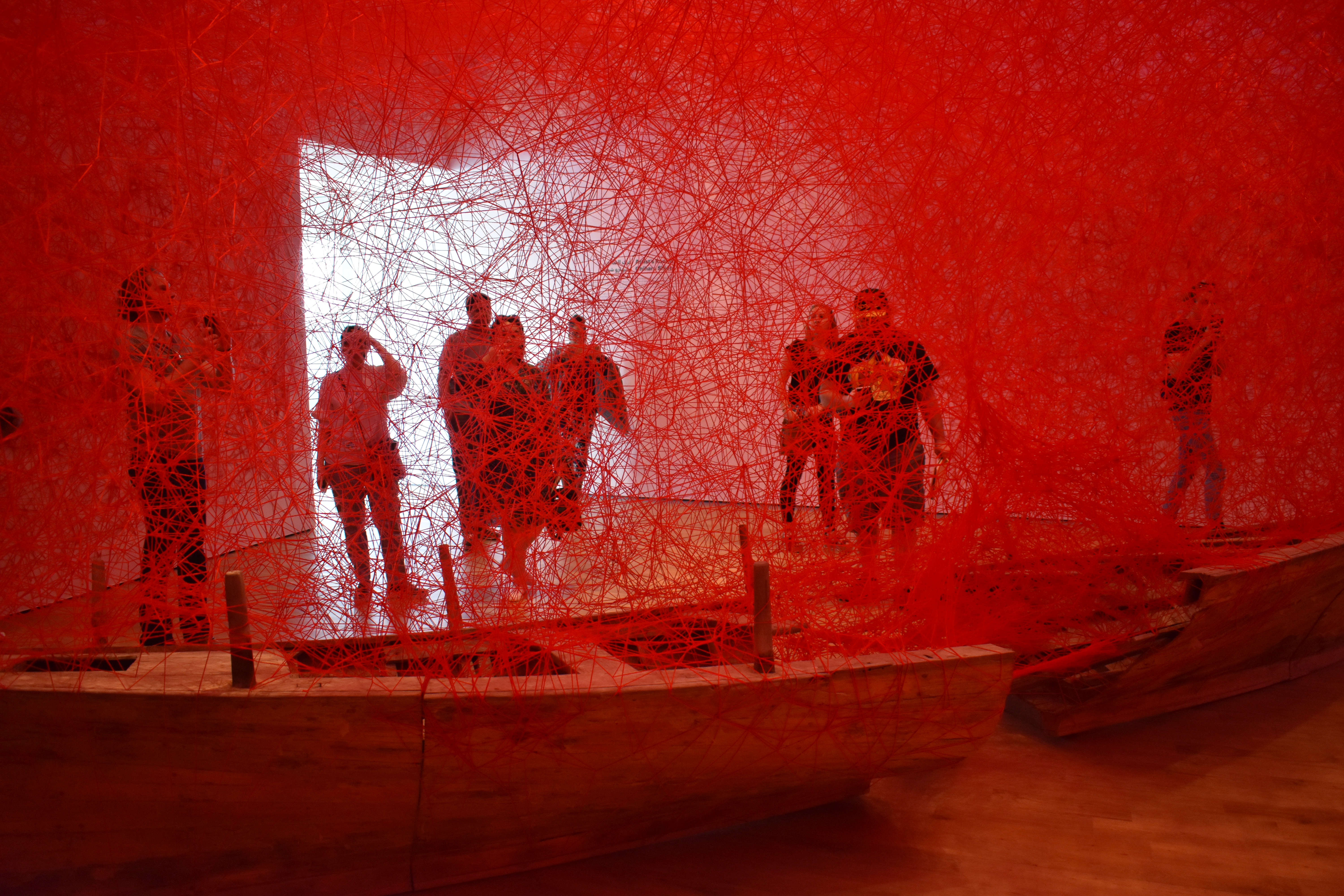 Strange Tool making is a practice that is concerned with future design proposals of a critical nature. The aim is not to present commercially-driven products but to design proposals that identify and debate crucial issues that might happen in the future. As such Art and Philosophical Inquiry, Immersive Storytelling, Science Fiction, etc., are all methods that are concerned with future consequences and implications of the relationship between science, technology, art, and human experience. Speculative design is connected to the development of strange tools that are imagine in the futures yet to come.